Stunning TripAdvisor Review
Stunning Tripadvisor Review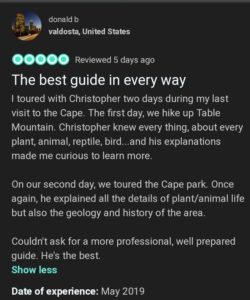 Yet another happy guest  pleased with his Table Mountain trek and Cape of Good Hope hike and visit to the Boulders Penguins.
Donald was very interested in the broad history, fauna and flora. I ofcourse as usual enjoying sharing my knowledge of all things interesting and beautiful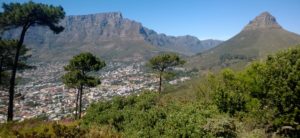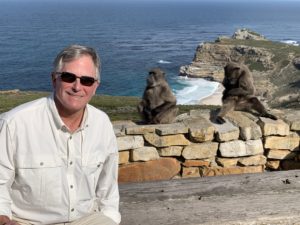 I am always humbled and quite pleased to recieve reviews that is nothing short of satisfied adventurers.
Thank you for your request and I am glad to have been apart of your amazing visit to Cape Town.