Come & Experience Table Mountain's Best Kept Secret
Come & Experience Table Mountain's Best Kept Secret
Come & Experience Table Mountain's Best Kept Secret. Table Mountain sees many visitors who come for the pure purpose of fitness, pleasure and or sometimes just for the fun of it but most importantly for the tourist looking to conquer Table Mountain is a huge accomplishment.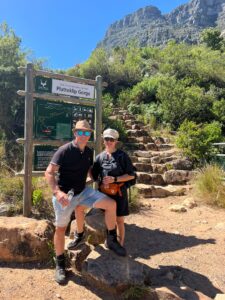 My loverly guests from Holland was on their wedding anniversary vacation and weren't interested in standing in an hour long qué to get to the top and they opted for the more adventurous option. They found me hackling for some work to make ends meat offering my guided service.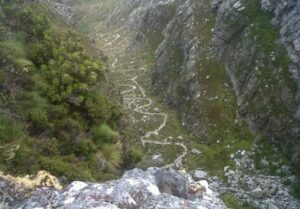 When you come and explore Table Mountain's Best kept secret you soon realise the beauty of Table Mountain is beyond what words can describe. The Table Mountain Platteklip Gorge trail is amazing. It's meandering path makes for safe and enjoyable hike to the top of Table Mountain. I always take time to introduce my guests to the 5 main species of Fynbos and I also make mention of the medicinal carrying properties of Fynbos species called Buchu.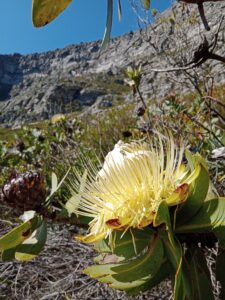 With energies high our Table Mountain Platteklip Gorge adventure started off great. I pointed out the usefulness of some fynbos species such as the Protea Waagenboom / Wagon tree. The bark of this Protea Specie was used for the brakes on the ox waggons in the earlier years.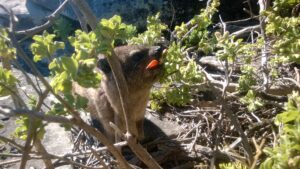 I was asked about what kind of wild life could be found on the Table Mountain Peninsula and I quickly made mention of the Rock Hyrax also known as the Dassie and a favourite of mine the Klipspringer.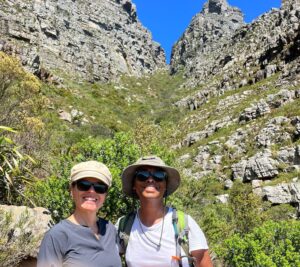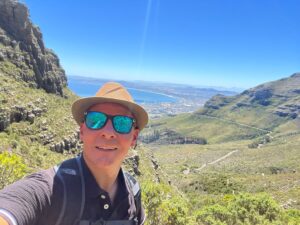 Table Mountain Platteklip Gorge offers great views of the Cape Town Central business District and Table bay Harbour.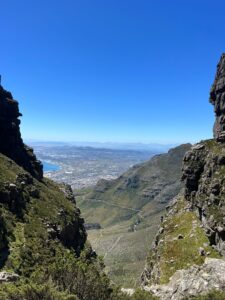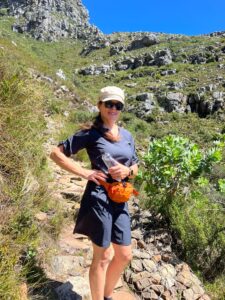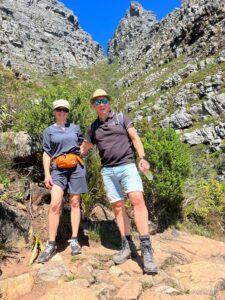 When ever we stopped for a quick sip of water and to marvel at the amazing view there were the sunbirds chirping excitedly dotting round the Fynbos.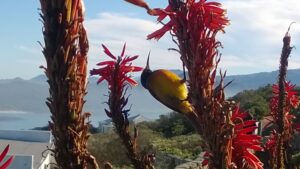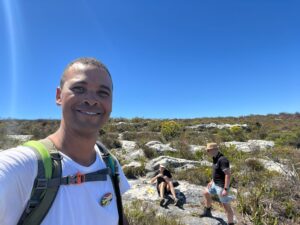 Come & Experience Table Mountain's Best Kept Secret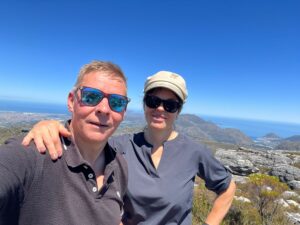 When we reached the top of Table Mountain Platteklip Gorge we took a  short break before we headed towards Table Mountain's best kept secret.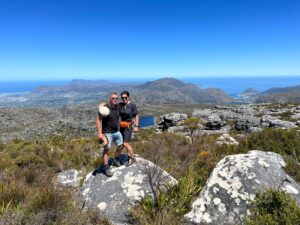 My guests were pleased with my informative and hands on guiding service I deliver. As we approached the back Table it just went quiet and for a few minutes we sat just gazing as far as the eye could see and on this day that it was brilliant weather for exploring Table Mountain, we could see Cape Point sticking out at the end of the Table Mountain Chain.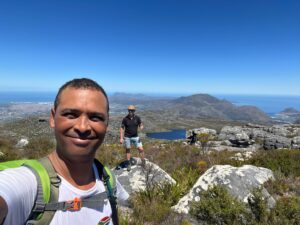 After our visit to the back table we headed for the Cable car to end off our amazing and fun filled hike with my Holland guests who came to Experience Table Mountain's Best Kept Secret with me.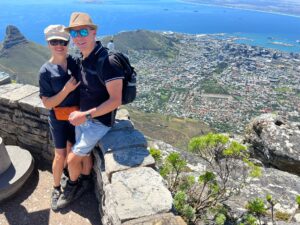 For further info on Table Mountain guided hiking adventures please contact Christopher I. Smith
+27(0) 657155688
@c.s.hiking