Hiking Table Mountain Exclusively
Hiking Table Mountain Exclusively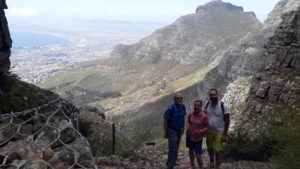 Klaus had business partners visiting from Germany, and I was delighted to catch up and also enjoyed Guiding his visitor's Hiking Table Mountain Exclusively. Klaus has been booking guided hikes with me for over 8 years now. We often enjoy doing other multiple days hiking along the Cape of Good Hope Reserve to Table Mountain and sleeping in marvellous SANPARK's accommodation.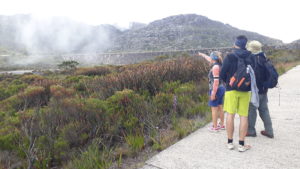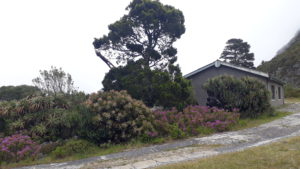 We started with the Pipe Track and took the Kasteels Poort path up to the Dams on Table Mountain. The day started off misty although it eventually cleared up, leaving us to enjoy the breathtaking views.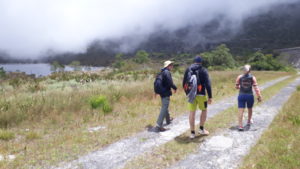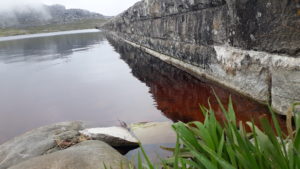 We enjoyed a very nice lunch stop at the Water Works Museum overlooking the Hely Hutchinson and Woodhead Dams.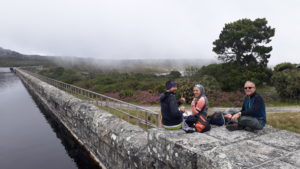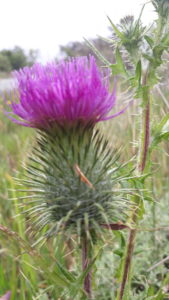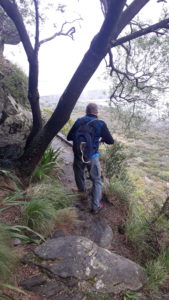 Soon after our lunch break, we took the the path leading us to the Echo Valley and up to the very top of Table Mountain.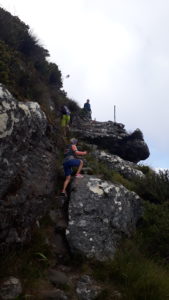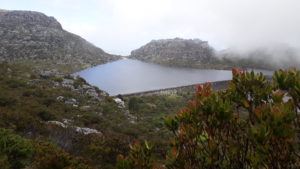 We decided to take the Long street of Table Mountain down called Platteklip Gorge.
The hike was pleasant and completely satisfying. Klaus, Peter and Diana was happy that the mist cleared and they could enjoy Table Mountain's Fauna and Flora. There was also some Jackal Buzzard purched on a branch scouting for prey and the lovely Sugar Birds and Sunbirds were in a complete frenzy showing off their beautiful aray of colours.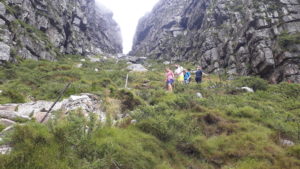 A pleasant day's hike up Table Mountain Exclisively is Highly recommended not only for safety reasons also for the pure enjoyment and experiencing a memorable journey trailing along one the world's oldest Mountains.