Krista & Christopher Exploring Table Mountain
Krista & Christopher Exploring Table Mountain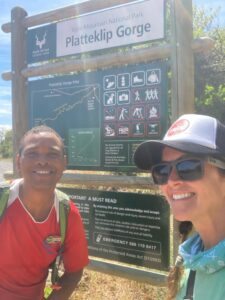 Krista & Christopher Exploring Table Mountain.
Krista & Christopher Exploring Table Mountain on a beautiful Spring day. I  was contacted by a close friend Andy in the film Industry and he insisted that I take  Krista up Table Mountain as I am the best person for the job.
I was happy to do so and honoured to lead Krista and be part of her Table Mountain Adventure, guiding her through the most amazing Cape Floral Kingdom as she ticks Table Mountain off her bucket list.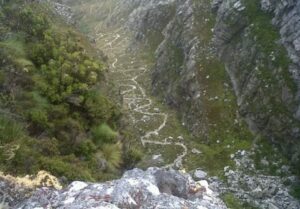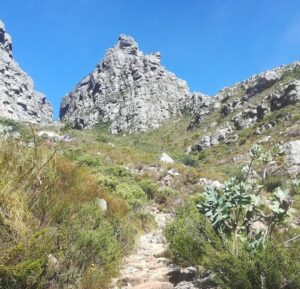 It was a beautiful day, the temperature was about 27° Celsius and a pleasant breeze to give us a nice and loverly hike up to the top of Table Mountain.
We waisted no time in getting to the top of Table Mountain and along the way there was so much to see, experience and talk about.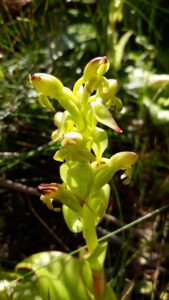 Krista was quite curious about when the best time is to hike Table Mountain and I made it clear that it is really hard to say. Given our climate and having annual and seasonal flowering plants, it is fair to say any time of the year and not during extreme weather conditions. Ofcourse with Spring here alot of orchid's start showing to the build up of the Red Disa and Blue Disa flowering abundantly on Table Mountain.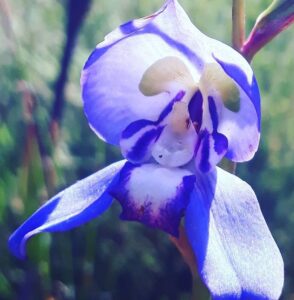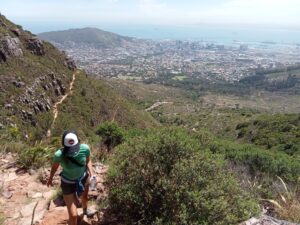 The view overlooking the Cape Town City bowl is always breath taking.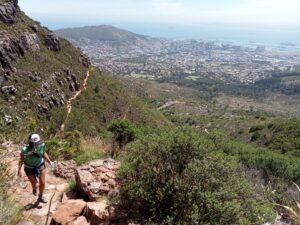 We really had fun, we stopped regularly to take pictures and for me to share my knowledge of the history of Cape Town South Africa, the fauna and flora and the intricacies of what make this gem tick the way it does.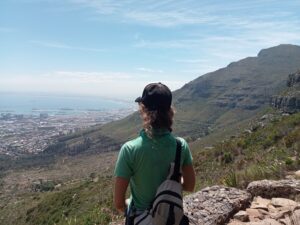 Krista was an absolute star, keeping me captivated with her questions about the flowers and what kind of wildlife we could possibly encounter.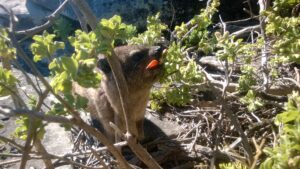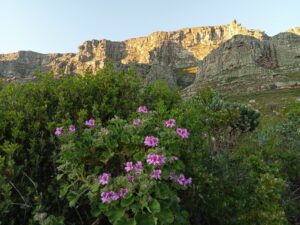 We also took a good few selfies as to make this informative Guided Table Mountain Adventure more memorable.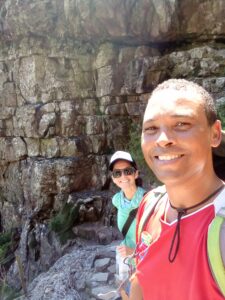 I really enjoyed giving Krista the touch and smell experience, this is an absolute favourite part of my informative guided tours of Table Mountain that I deliver. Krista loved the different scents we came across and that she was able to get to understand what much of the Buchu, the medicinal carrying properties of Fynbos species was used for.
When we reache the top of Platteklip Gorge, we quickly turned left to get a good view of the Peninsula and the rest of the Table Mountain chain from the back Table.
Krista & Christopher Exploring Table Mountain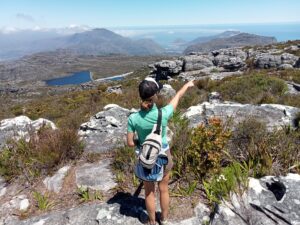 Krista was pleased with my Informative guided Adventure of Table Mountain I took her on and she said she will definitely recommend my services to her friends and family. I am happy i could complete a successful days work and make a new friend. I shared all I could and Krista said that with all the information the tour was definitely worth doing with me. She also made sure I understand that my structured guided tour of Table Mountain is what sets me apart from the rest and that I keep polishing my USP for future reference.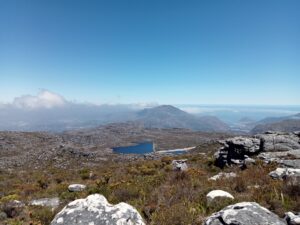 We then made our way to the Arial Cable Cable car to take a few more pics of the surrounding areas before we had an amazing leisurely cable car ride down Table Mountain.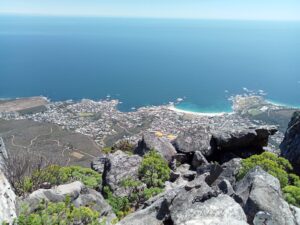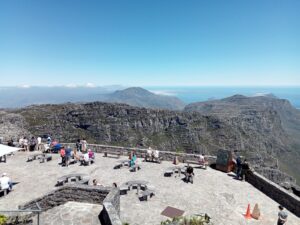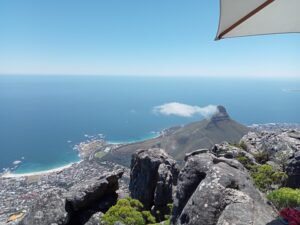 Krista was great sport and it was an absolute pleasure enjoying her company while guiding her on her Table Mountain bucket list Adventure during her visit to Cape Town South Africa.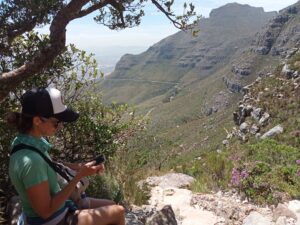 For more of my guided services please contact me
+27(0)657155688
@c.s.hiking