#summertime in Cape Town
I do not just offer adventure guided day trails and overnight hikes on and around Table Mountain, I also conduct full day Peninsula tours, Wine tasting tours and all other tours in the boundaries of the Western Cape. I fully enjoy and love what I do, to see familiar faces and like minded colleagues sharing their infinite knowledge about our diverse and colorful country.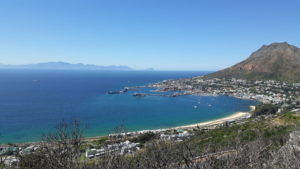 Today we watched on while the Indian Navy and the South African Navy perform exercises to showcase their artsy tack-ticks.  The views my guests encounter on any of my tours is of high end picture perfect moments, enough to make your jaw drop. This just being one of the many wonders of Nature one can witness unfold is the very essence so many return to Cape Town year on year. Explore the Western Cape and Hike Table Mountain in grand style with the qualified and experienced tour guide
BOOK ME AS YOUR CAPE TOWN TOUR GUIDE AND GET YOUR MONEY'S WORTH!!!