Table Mountain 5 Dam Water Works Hiking Adventure
Table Mountain 5 Dam Water Works Hiking Adventure
The Table Mountain 5 Dam Water Works Hiking Adventure is a great way to explore Table Mountain's back Table. The 5 dams on Table Mountain was built to supply Cape Town and surrounds with drinkable water.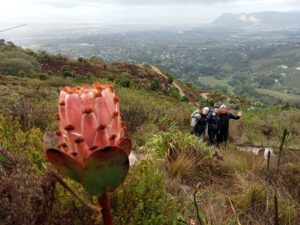 Markus, Francy and Melanie; German Nationals requested I take them on an enjoyable and leisurely hiking adventure of Table Mountain through the Lonely Planet Travel guide. We started the Table Mountain 5 Dam Water Works Hiking Adventure at the Constantia Nek car park and soon made our way up the contour path over looking the Cape Flats and the Constantia winelands.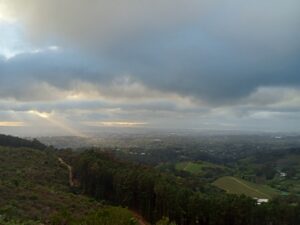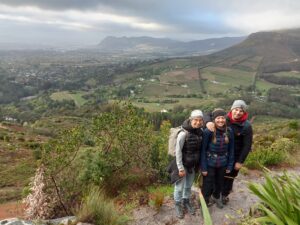 As we head into Spring they were quite taken by the different amounts of flowering Fynbos species. I took this time to explain the affects of the many micro climates around Table Mountain and how the Cape floral Kingdom has annual and seasonal flowering plants making hiking an amazing experience all year round.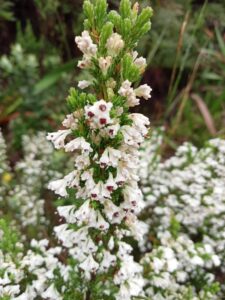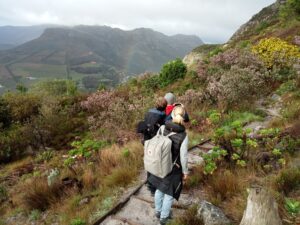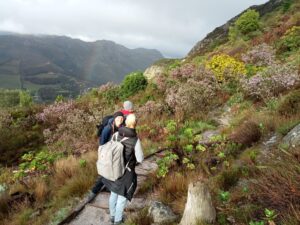 We then followed the service jeep track past the first 3 dams that supplied the Wynberg area and surrounds with water. I love giving the touch and smell experience, making my structured guided Hiking experience of Table Mountain very exciting and informative. Below is the Marsh Daisy (Buchu) and it was commonly used by the 1st inhabitants of the Cape to help open up the air passages like the nose and chest, it is better known as Bells Kruie. It's strong menthol scent is similar to Vicks vapour rub.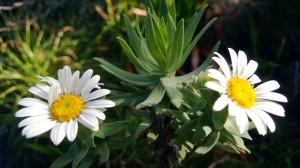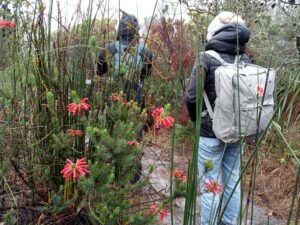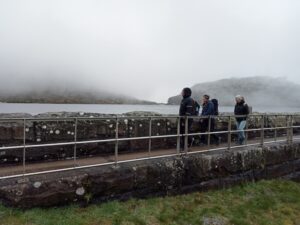 We made a quick stop at the water works Museum on top of Table Mountain and due to the weather it was closed but we sneaked a peak through the window to see what was some of the tools used by the Scottish Stonemasons responsible for the construction of the dams.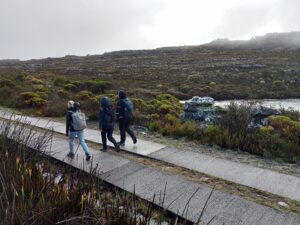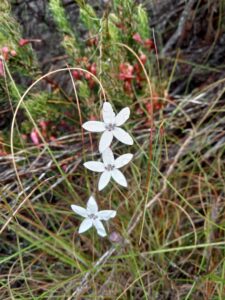 It was not long after our snack break that we reached the top of Table Mountain via Echo valley.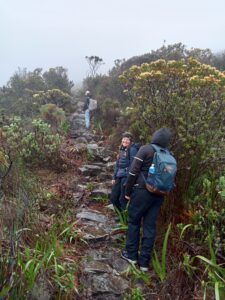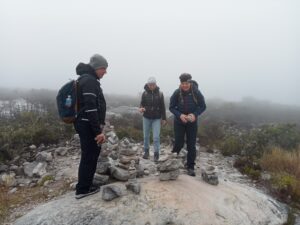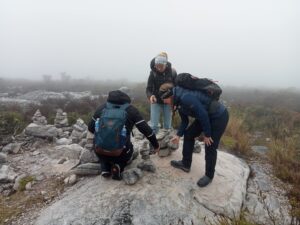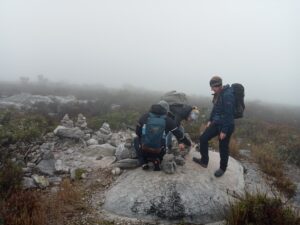 Markus and the ladies had a memorable experience hiking Table Mountain with me. They were so pleased with my service that they all agreed to recommend me to their friends and family traveling to the Mother City Cape Town.