Table Mountain Hiking Adventure
Table Mountain Hiking Adventure
Another successful Table Mountain hiking Adventure with Stef. With not a lot of time left in Cape Town and still having to do a Table Mountain hiking adventure, Stef was referred to me by a close friend Ms Boonstra from Holland that previously visited Cape Town and was pleased with my guiding quality and service. With the booking confirmed and the weather doing its best to ensure we get to enjoy a splendid day exploring Table Mountain.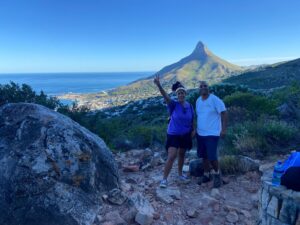 The Pipe track boasts great views overlooking the Atlantic seaboard and Camps Bay. We met many active folk out and about, making this route a huge favorite. Kasteels Poort is a challenge but if you take it nice and slow you will enjoy the breath taking views and awesome fynbos found along this Table Mountain route.
Stef was quite intrigue to see the Dams on top of Table Mountain, saying to me when we were discussing her route "I want to see the pool" I immediately knew she was referring to the Table Mountain Dams. We also visited the Water Works Museum although it was closed we were able to peek in through the window. inside the Water works museum are many tools that the Scottish Stonemasons used during the construction of the Dams including the Steam train used for carting material to the dams.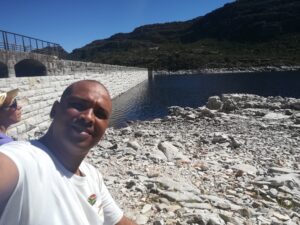 We stopped for a quick peck at our snacks before heading on towards our lunch spot.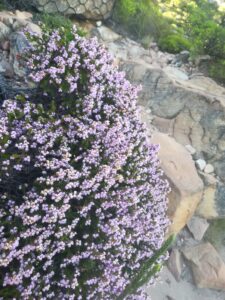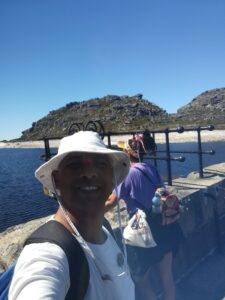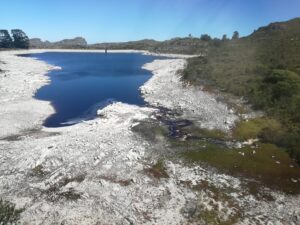 We made our way towards the lookout point on route to Echo Valley that will take us up the back table of Table Mountain.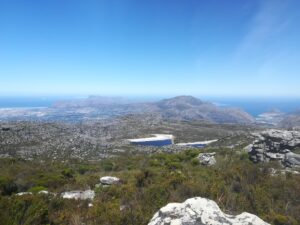 We completed our Table Mountain Hiking Adventure in spectacular fashion and the view of the Cape peninsula was as always breathtaking and gorgeously jaw-dropping.  Stef was a great sport and very enthusiastic in her first attempt at ticking her Table Mountain hiking adventure off her bucket list and I was pleased to be part of her journey and was pleased to have the honor in meeting her sweet and courageous soul.