Table Mountain
 Table Mountain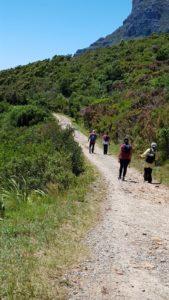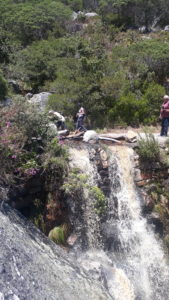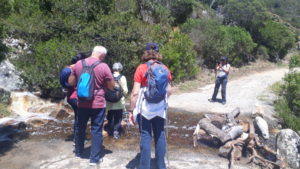 Vibhu and company was eager to do a good solid walk with beautiful views and nothing strenuous, allowing them to really enjoy marveling over the beauty this Majestic Giant has to offer. The Table Mountain Pipe Track to Woody Ravine and back was the perfect choice. Everyone was in high spirits and very cheerful. There was a keen interest shown in the wide variety of Fynbos and how the micro climates affect the West facing slopes of Table Mountain.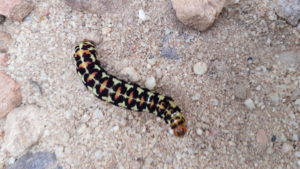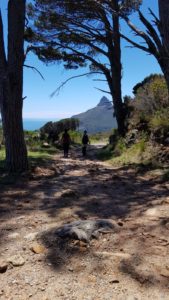 The Pipe Track offers great shady points and is a well maintained path that makes for complete enjoyment. It is always a pleasure sharing my vast knowledge of how all this comes together to form a place so amazing and adored by so many. What makes me really enjoy doing these informative guided hikes is guest are really interested and gets me all excited explaining the processes of this that and the other of the fauna and flora on and around Table Mountain.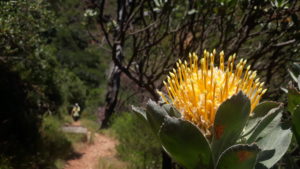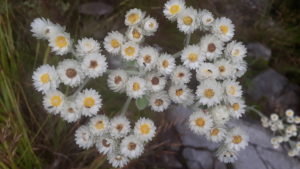 Walking along the foot hills of the Twelve Apostles is very energizing and is home to the few trail runners that live close by. Overlooking Camps Bay one can fully grasp why the real estate is known to cost a pretty penny.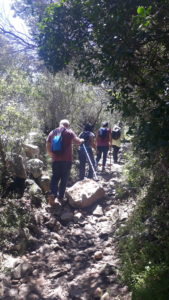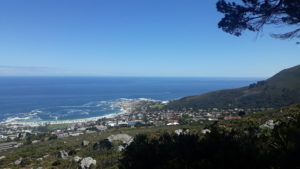 Book a Fynbos tasting and enjoy a memorable experience hiking Table Mountain