TripAdvisor Reviews Table Mountain Hiking
TripAdvisor Reviews Table Mountain Hiking
TripAdvisor Reviews Table Mountain Hiking is a great way of letting my guests know the quality of my service and also how much they enjoyed hiking and exploring the Table Mountain chain via the various routes one can choose from to suit ones fitness level.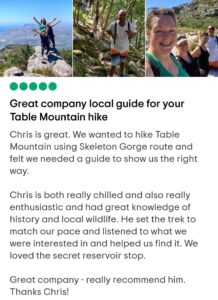 Over the years I have guided many great groups and individuals that left Cape Town pleased with being able to trek up Table Mountain and here you can see their TripAdvisor Reviews.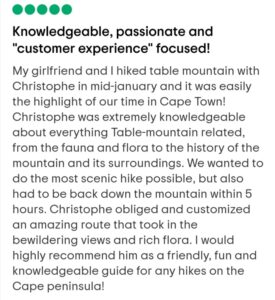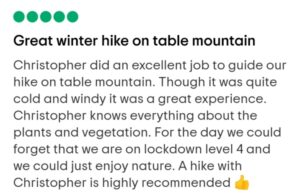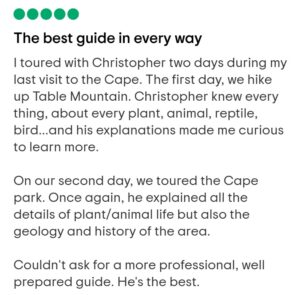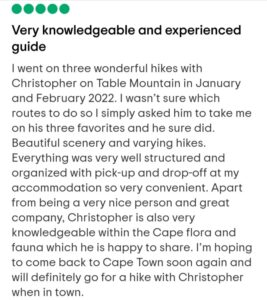 For more on how to book a Table Mountain adventure guided hike please contact me via📱+27730263010 or email @ Christopher@my-hiking.com also check out my Instagram account for a preview of what you can encounter while exploring the Table Mountain chain under the supervision of my experience and qualified tourist guide services.